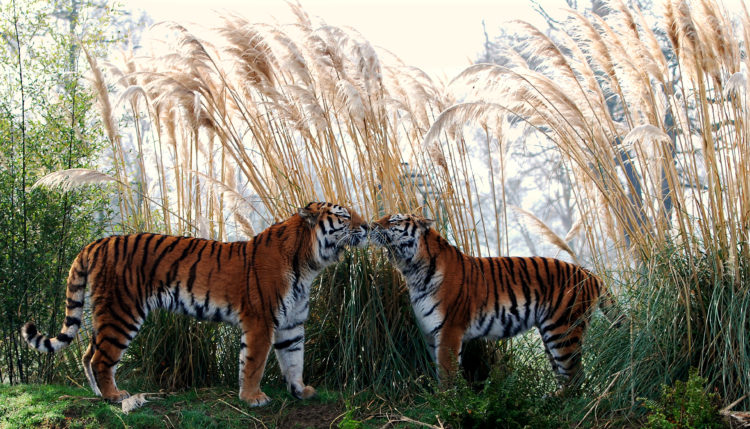 ABWAK Symposium 2020 – Chessington World of Adventures Resort – Dinner Only
The biggest event of ABWAK's calendar is back and this year we're off to Britain's wildest adventure - Chessington World of Adventures Resort. Founded in 1931, Chessington Zoo had a long and rich history. From a pre-war, private animal collection, to a large resort theme park, Chessington has seen many phases of development throughout almost nine years of history and continues to be a major visitor attraction today. With a wide variety of animal species on display, rides and local accommodation available, this is an event not to be missed.
One of the main aims of the ABWAK symposia is to strengthen our links with wild animal keepers across the country and provide the platforms for sharing knowledge and experiences, supporting our objectives to improve cooperation among animal keepers, both nationally & internationally.
The ABWAK symposium will consist of two full days of interesting, informative and inspirational talks from your fellow keepers, and practical workshops, which will give you the chance to engage, learn, discover and even inspire others.
Chessington is easily accessible by car from the M25 motorway and is just a ten minute walk from Chessington South railway station.
The Symposium itself will be held in the Serengeti Suite of the Safari Hotel, offering a modern, well equipped and spacious area for delegates to learn and network. This area will also include trade stands where you will be able to purchase official ABWAK merchandise.
A full programme of presentations for the symposium will be available soon.
Please see our full list of workshops and select your 1st, 2nd and 3rd choices of workshop when booking. Your workshop choices will be confirmed at the symposium.
Please note: workshop and symposium content may be subject to change.
Please be aware that accommodation is not included in the price of your ticket, and therefore you will need to book your own accommodation. Please see a list of local hotels below, with distances from Chessington:
Chain hotels:
Chessington Hotel, KT9 2NE (0m)
Premier Inn, Chessington, KT9 2NE (0.7m)
Premier inn, Tolworth, KT5 9NU (3.1m)
Premier Inn, Dorking Road, KT18 7LB (3.1m)
Travelodge, Epsom, KT19 8EU (3.4m)
Premier Inn, Epsom, KT18 5BY (3.5m)
Travelodge, Tolworth, KT6 7EL (3.6m)
Holiday Inn, Epsom, KT18 5LG (4.1m)
Travelodge, Leatherhead, KT22 8AA (4.5m)
Independent hotels:
Warwick Lodge, Kingston upon Thames, KT6 7BX (3.1m)
The Foley, Claygate, KT10 0LZ (3.5m)
The Swan Inn, Esher, KT10 9BS (4m)
Albert Arms, Esher, KT10 9QS (4.9m)
On Saturday evening you are also invited to attend an on-site dinner at Chessington's "smokehouse" restaurant. This provides further opportunity to network, socialise and maybe even have a little dance, before heading back to your accommodation refreshed and ready for day two of the symposium.